Dugout Shade Tarps
Configure clear or shaded custom Dugout Shade Tarps in any size, shape, weight, transparency
---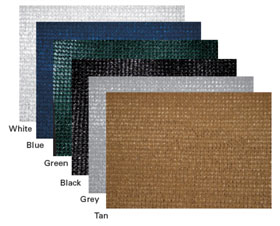 ThoroWeave 990 Super Shade Mesh Dugout Covers
Super Shade Mesh is the perfect outdoor mesh fabric for all shade structures and canopies. Designed to allow air flow to significantly reduce temperatures beneath. Super Shade Mesh's knitted construction prevents tearing and fraying while the high UV resistance ensures colors remain vivid for years.
ThoroWeave 990 Super Mesh Specsheet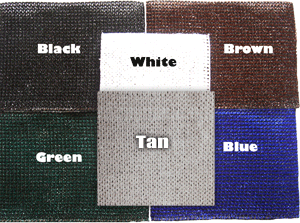 ThoroWeave 870 Shade Mesh Dugout Covers

ThoroWeave Standard Shade Mesh Dugout Covers
• 40% shade
• 50% shade
• 60% shade
• 70% shade
• 90% shade
• 95% shade
ORDER NOW >>

Spec Sheets:
Opaque Waterproof Dugout Covers
To keep players cool and comfortable, rely on Genuine THOR Dugout Shade Tarps.